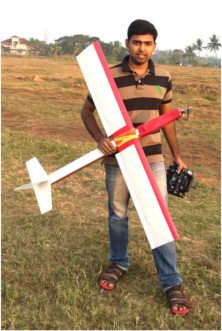 Hi there, I'm Avin! I grew up in Cochin, a city in the southern part of India - more commonly known as "The Queen of Arabian Sea."
From a young age, I was very passionate about Technology, and the path led me to discover Linux - fell in love with it, and it certainly was the turning point. Over time, I started getting more and more attached with the entire ecosystem, and now I am a proud Linux Enthusiast.
What I learned in college was very interesting on the academic level, but it didn't land me a job. In the early phases of my career, I did freelance web development and design work. After a while, I explored exciting career paths and eventually leaped to the world of system administration. Today, I serve as a Linux System Engineer and am fortunate to have a few years of experience under my belt.
I believe in choosing the best tools for a task. I make a conscious effort to stay updated with emerging technologies and programming languages. It helps me improve my knowledge base and develop my skills further. I enjoy working as a team, where one gets a tremendous boost from peers - each has a unique and diverse range of expertise to offer. This, I strongly believe, is the key to success.
On the personal front, aeromodelling is my hobby, with a particular interest in Radio Controlled (RC) Aeroplanes. I keep myself fit by cycling, and I really enjoy it!